Company Release – 02/11/2020
EPC Multifamily Partners III Sells its First Property
MIAMI, FL. –(BUSINESS WIRE)– Eagle Property Capital Investments, LLC ("EPC") announced the disposition of Valley Oaks, a 322-unit multifamily property (the "Property") located in Hurst, TX. The Property was the first acquisition made by EPC Multifamily Partners III, LLC ("Fund III"), a private investment vehicle raised and managed by EPC. The Property represents the first disposition for Fund III.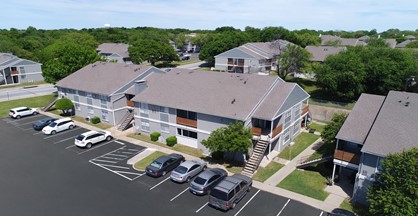 Since its acquisition in January 2016, EPC implemented a repositioning program to improve the Property, which included enhancing the exterior appeal, upgrading existent common areas and amenities and creating new ones, implementing a unit conversion and unit interior upgrade program, and operative efficiencies.
"The successful disposition of Valley Oaks represents a considerable progress in achieving or exceeding Fund III's return objective", said Gerardo Mahuad, Managing Principal at Eagle Property Capital Investments. "The repositioning strategy that we implemented had a direct and positive impact on the Property's profitability, which allowed us to realize a significant capital gain on the investment through its disposition", Mr. Mahuad continued.
About Eagle Property Capital Investments, LLC
Eagle Property Capital Investments is a vertically integrated real estate investment manager pursuing value add investment strategies through the acquisition, reposition, and management of multifamily apartment properties in Florida and Texas. Since 2011, EPC and its affiliates have acquired 27 multifamily residential properties containing over 6,600 apartment units.
Contact:
Eagle Property Capital Investments, LLC