Company Release – 30/11/2021
The 466-unit Enclave at Prestonwood and 492-unit Residences at Mesa Ridge are the first assets acquired by EPC Promecap Multifamily Partners V, LLC ("Fund V")
DALLAS (November 30, 2021) – A joint venture betweenEagle Property Capital Investments, LLC ("EPC"), a vertically integrated real estate investment manager focused on the value-add multifamily space, and Promecap, a leading private equity firm based in Mexico City, has acquired two apartment communities in the Dallas-Fort Worth Metro area: the 466-unit Enclave at Prestonwood and 492-unit Residences at Mesa Ridge. Both assets were acquired by EPC Promecap Multifamily Partners V, LLC ("Fund V"), a newly launched multifamily investment vehicle targeting the acquisition of approximately $1.2 billion in income-producing, value-add properties in high-growth Sun Belt markets.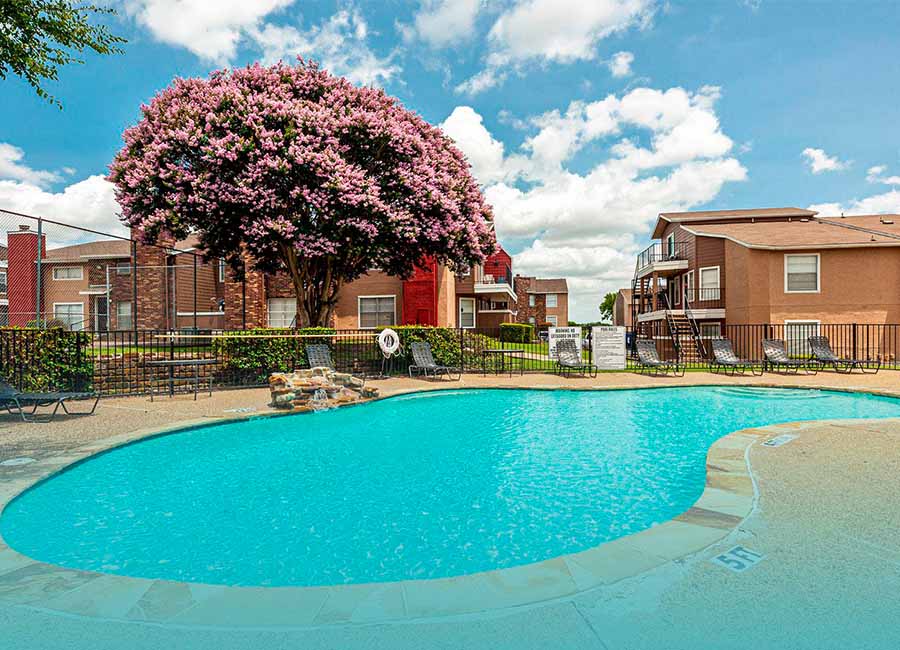 The joint venture will implement a thorough repositioning strategy for both assets.
"The Dallas-Fort Worth Metro boasts one of strongest fundamentals and one of the most recession-resistant multifamily investment markets across the country," said Gerardo Mahuad, Managing Principal at Eagle Property Capital Investments. "Its diverse and dynamic economy as well as rapidly growing population continue to drive demand and rent growth, which is why it remains a key market for our investment strategy moving forward."

"These well-maintained and well-located assets presented a tremendous repositioning opportunity in two high-growth submarkets," added Federico Chavez Peón, Managing Principal at Promecap. "Through exterior improvements, partial upgrades to interiors, the addition of top-notch modern amenities, and installment of professional management, the EPC/Promecap team will be able to provide a much more compelling value proposition for residents and simultaneously increase NOI."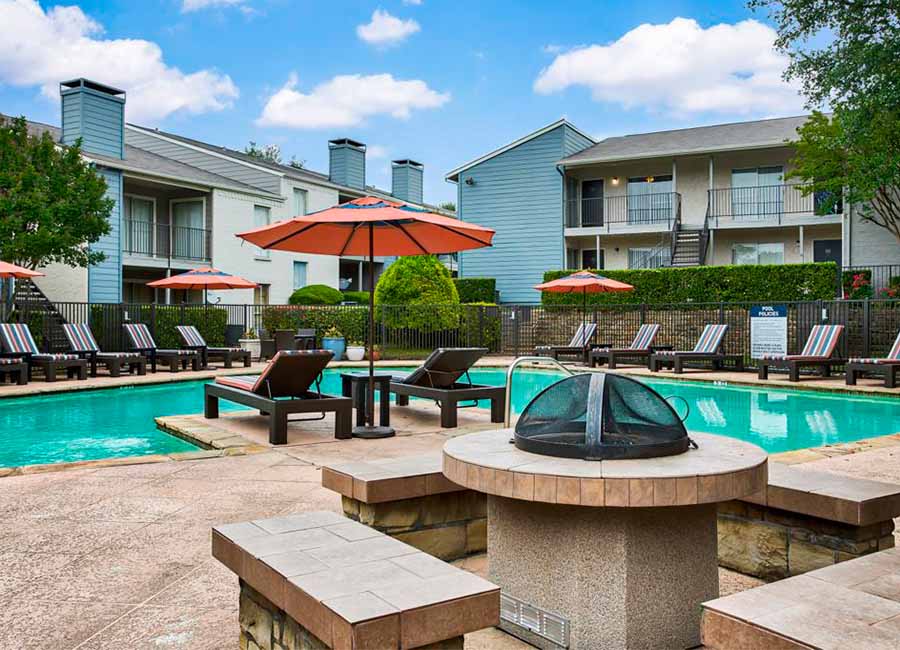 Built in two phases between1983 and 1984, Residences at Mesa Ridge is located 1051 E. Centerville Road in the Garland submarket. It consists of 39 two- and three-story garden-style buildings. It offers one, two and three-bedroom apartments ranging in size from 500 to 1,186 square feet, with features such as fireplaces, vaulted ceilings and walk-in closets. Amenities include a pool, tennis court, clubhouse, covered parking and laundry facility. The property is located within the Garland Independent School District ("ISD"), a B+ School District ranked in the top 20% in Texas. The property offers easy access to Interstate 30, four miles away, and I-635, and is just 20-30 minutes from downtown Dallas and office employment hubs in Plano and Richardson.
Built in 1978 and located at 5930 Arapaho Road in the Far North Dallas submarket, Enclave at Prestonwood consists of 39- two story buildings offering one- and two-bedroom units ranging from 480 to 944 square feet. Amenities include a clubhouse, swimming pool, fire pit with outside grilling areas, fitness center, dog park, covered parking, and children´s play area. Located at the intersection of Arapaho Road and Preston Road, the property benefits from significant high-end retailers and restaurants along the Belt Line corridor, providing residents with a multitude of lifestyle amenities within a 5-minute drive. It is centrally located between DFW's three major office employment nodes – Farmers Branch, Addison, and Carrollton – just 20 minutes north of downtown Dallas.
A niche player in the multifamily space, EPC has demonstrated success in catering to the middle-income Hispanic market, the fastest-growing demographic in the United States. According to data from the 2020 Census, the Hispanic or Latino population grew from 50.5 million (16.3% of the U.S. population) in 2010 to 62.1 million (18.7%) in 2020. Fund V focuses its investment strategy on high growth cities with strong fundamentals and high Hispanic presence that have benefited and will continue to benefit from in-migration from other states, limited supply of single-family homes and favorable regulatory and tax environments.
Since 2011, EPC has launched seven investment vehicles with over $350 million in equity commitments and completed $712 million in transactional volume. EPC's historically successful track record includes producing above target returns to investors in four realized investment vehicles.
About Eagle Property Capital Investments
Eagle Property Capital Investments is a vertically integrated real estate investment manager pursuing value–add investment strategies through the acquisition, reposition, and management of multifamily apartment properties in Florida and Texas. Since 2011, EPC and its affiliates have acquired 31 multifamily residential properties containing over 7,600 apartment units and 2 more multifamily residential properties under contract that will add approximately 480 additional units to its portfolio. To learn more about EPC, visit www.eaglepropertycapital.com
About Promecap
Founded by Fernando Chico Pardo in 1997, Promecap is an institutional private equity firm based in Mexico City. To date, Promecap directly and through its private equity platform has completed over 70 investments and has more than US$3.3 billion in assets under management. Promecap is composed of a diverse team of seasoned investors with strong track record in multiple asset classes including structured debt, distressed assets, preferred equity and common equity through both private and public investments.